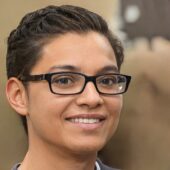 Sammy Wilkinson
How do we know this much about dating traditions and national characteristics of people in different countries, from Scandinavia to Africa? Well, we have a great data analyst and content creator, Sammy Wilkinson in our team—our dream dating enthusiast, a talented author, and a multitasker.
Education, experience & courses:
Copywriter with 1 year of experience
Took the Search Engine Optimization (SEO) course at the University of California, Davis
A graduate of the University of California
We found Sammy Wilkinson on LinkedIn when he had only 1 year of experience. He was working as an essay writer on an international dating platform, and we know that there are plenty of talented young people working there, so we decided why not? We can offer them more! We asked Sammy to send us a few essays that he wrote for this platform and were more than just impressed. The thing is he wrote a lot of essays on psychology and social sciences and analyzed tons of data. No need to say that this was exactly what we were looking for.
The dating market is complex and huge. There are thousands of cultural differences, and you need a lot of patience, skills, and knowledge to distinguish them from stereotypes. You need skills to communicate with people from these countries and ask them about their dating traditions. You need a lot of patient and analytical skills to understand tons of statistics. That's what Sammy does for us, and despite the fact that he is still very young, we believe that we've found a great specialist who creates amazing content for BridesBest.org.